Our clients are the best!
Our Featured Clients
Our clients are extremely important to us. We adapt our services and methods to each client to create a custom solution for their needs. Below are a few stories about some of our clients and how we worked together to create money making solutions for their businesses:

Gulf Coast Golf Carts
Our relationship started with GCGC several years ago. GCGC simply needed an SEO review of their existing website. Our comprehensive search engine optimization and copywriting services increased traffic gains by over 30%.
Next steps
Luckily, David at GCGC is a visionary owner who is incredibly in tune with the needs of his company. David is not afraid to double down on a good thing. He wanted to take the world of online advertising by storm. He commissioned DblScoop to create and manage his advertising campaign.
GCGC has since dominated the online Golf Cart advertising for our local market. On average after the SEO improvements, GCGC was getting about 300 website visitors per month. Gulf Coast Golf Cart's combined monthly visitor count is approaching 10,000+.
Sub-Branding and Market Targeting
Gulf Coast Golf Carts has an ever spreading targeted market area. We helped create a market specific website and advertising approach. These sub-branded websites are an incredibly effective way to increase awareness and attract new visitors. Within the first 6 months alone the sub-branded websites were getting over 300+ hits per month bringing new customers to GCGC.
Customer Service Professionals
DblScoop provided the additional customers. However, that doesn't mean anything without an incredible staff of closers to help seal the deals with these new visitors. The staff at GCGC has done an incredible job utilizing their LiveChat integration from DblScoop to turn these leads into new sales. We estimate a 60% increase in the number of new customers getting financially pre-approved online through their financing form.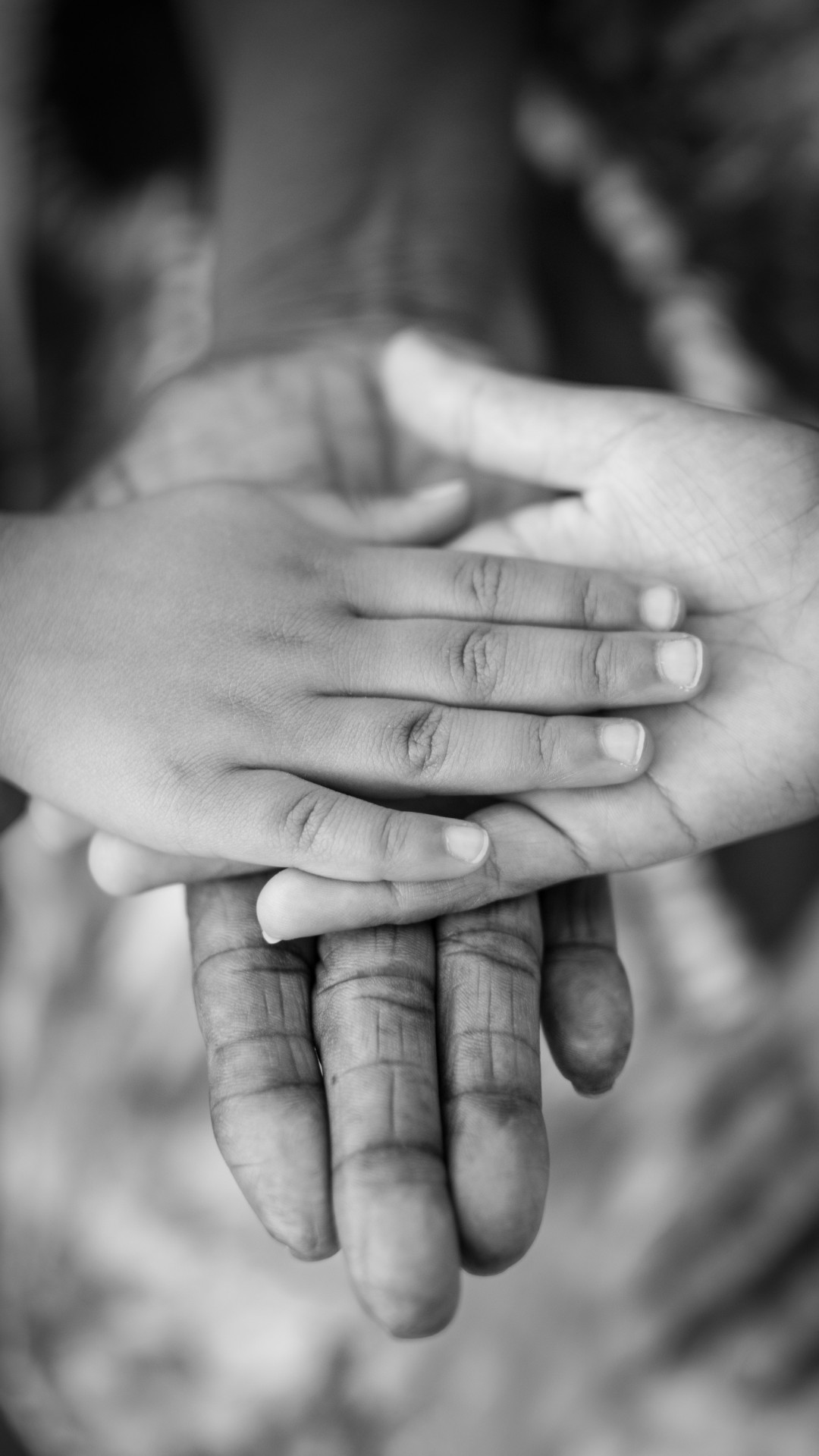 Our customers are like family!
We understand that local business owners have many obligations. Our goal is to be a tool in your arsenal as a small buisness owner. Our team at DblScoop can work autonomously to produce results without taking away from your already precious schedule.
We have a passion for helping our customers succeed. We are your ally in producing real measurable results.
---
KC Fitness and Nutrition
Kathy was having trouble with her old wordpress website. She was getting defaced and having her traffic hijacked by nafarious groups. She reached out to us to help her put a stop to the issue and restore her good name! We were up for the challenge. We designed Kathy a new website from the ground up!
Solutions based approach
The new website featured her service offerings and highlighted her new merchandise. DblScoop even created a purchase system for her products. Kathy needed a way to allow her customers to book training times directly into her calendar. We partnered with appointlet to create the perfect solution for her needs.
DblScoop loves to save you time and money. We have tons of technology partners. We can help craft or find the perfect solution to fit your needs without breaking the bank.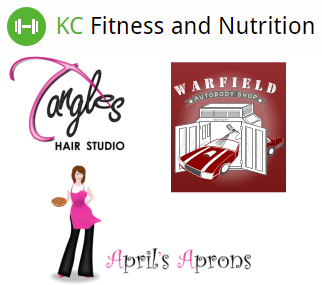 Custom Logos
KC Fitness needed a simple and quick logo. We created an easily readable logo to Kathy's specifications. Our design approach is budget friendly and geared directly to your needs. We have done logos of all shapes and sizes for use across a variety of mediums.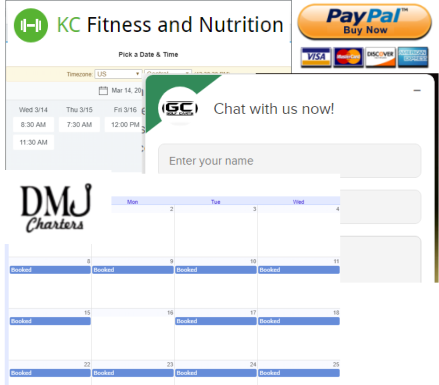 Leveraging Technology
DblScoop can write custom technology solutions for your business. We also know when it is best to leverage existing technologies. Our goal is to give you the best solution for your problem that doesn't blow your budget. We have a track record of solving problems for our clients! Got a problem?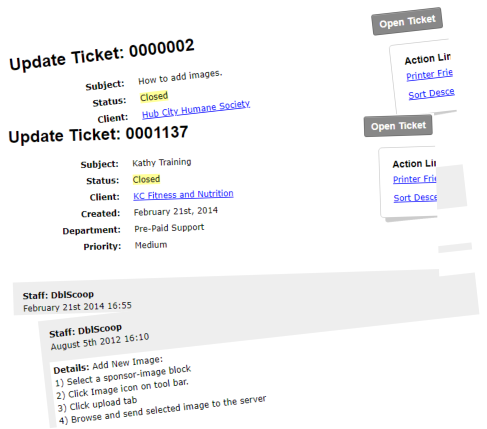 Customer Support
Our solutions based approach is not a one time exercise. We know that your company needs change seasonally, in growth periods, and in response to new technology. Our team is always here to help you. We offer pre-paid support plans to ensure you know exactly what you are going to be charged. No surprise bills here. Our goal is to help our customers adapt to the needs of the ever changing competitive landscape.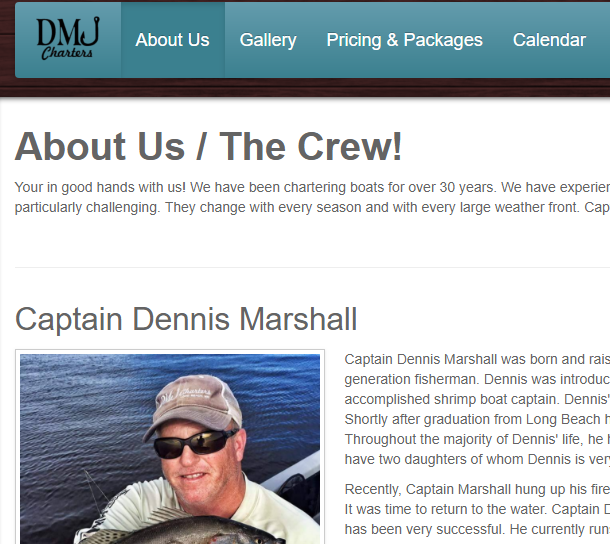 A veteran of his industry
Captain Dennis Marshall is an expert at what he does. He provides good food, safe transportation, and a great time to anyone who steps foot on his boat. Dennis knows how to do his job. The captain focuses on what he does best. He came to us at DblScoop to help handle the rest.
DMJ Charters
A native of the Mississippi Gulf Coast, Captain Dennis Marshall has been running boats for the past 30 years. Through the help of his daughters and wife, he realized that a web presence was going to be crucial to his next 30 years at sea. He reached out to the team at DblScoop.
We put together a small, affordable, responsive web presence. The design was geared to work well on mobile devices which helped Dennis access the next generational wave of customers. Many people now search and make purchasing decisions from their phone. It is crucial that your company is showing up in mobile results to give yourself a chance to be considered in people's decision making processes.
Captain Dennis has expanded the features on his site. He has added a calendar of available dates and is constantly updating his gallery of successful fishing trips. Captain Dennis was once a sceptic of the new ways to do business. Now, he is an expert in reaching a whole new untapped resource of customers.
Captain Dennis was even kind enough to take the DblScoop crew out for a 3 day trip. We can personally attest that it was the most enjoyable team meeting we have ever had!
You better book with Captain Dennis soon! He gets booked years in advance!